Iza Malczyk, 2006-12-29, comments: [0] leave your comment

I'm making my dreams come true.

A couple of months ago I came across D.K. Heath aka Remy's works. Unique organic pendants wrapped in such a sophisticated way made a great impression on me. Today I'm really happy to show the first, but undoubtedly not the last piece of jewellery made in this technique - the Organic pendant.

In a few days the old year finishes and the new one begins. I wish everyone to find a passion that brings them as much satisfaction as making jewellery gives me.



Iza Malczyk, 2006-12-10, comments: [0] leave your comment

I'm back after a long break.

Seven new pieces arrived in the gallery. Mostly earrings, several in my favourite shape of chandeliers. One pair of them reminds me of hairtyles that Padme Amidala's of Star Wars had.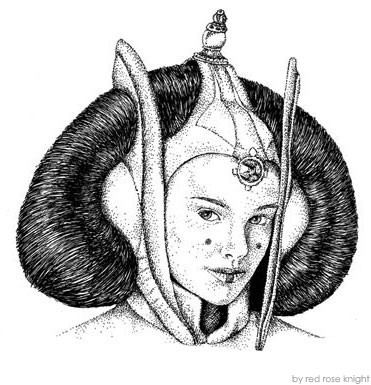 There's also a set inspired by Connie Fox's pieces.

Christmas is comming. I'm having more and more commissions and special orders to become presents. Also a necklace with amber I'll show very soon...



Iza Malczyk, 2006-11-16, comments: [1] leave your comment

Striped Flint

Iza has brought me three undrilled pieces of striped flint from her journey to Kazimierz. It is a very popular stone nowadays, not only in Poland but also among some hollywood celebrities. It can be found only in Poland, it is as hard as a diamond and definitely has some magic inside...

You can see what I made of one of them in the gallery.



Iza Malczyk, 2006-11-09, comments: [1] leave your comment

Today's the grand opening.

We finally made it! After several months of work on my jewellery and the site we are happy to launch my gallery izamalczyk.com today.

It would be impossible to have it completed without the help of some wonderful people. I would especially like to say Thank You to Eni Oken, who has inspired me and gave me some professional advice. Pawel, my beloved husband, bravely struggled with secrets of programming – I owe this website to him. Asia and Kuba, our friends, are constantly offering new possibilities of promoting my jewellery. Iza, my friend and bead-supplier, supported me with her good advice and kind words. Gosia, a jewellery promoter, put interesting ideas into my mind that influenced the way the website looks now. I'm also grateful to Edyta for her constructive criticism of my works and to all those I didn't mention by names, who have contributed to izamalczyk.com.